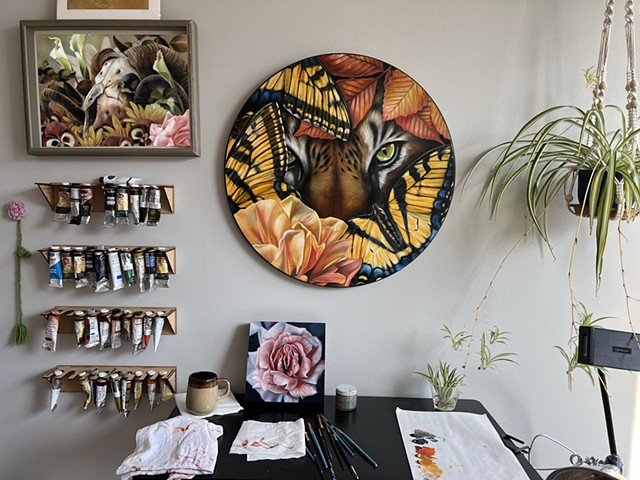 Chicago-based painter Sam DeCarlo explores the world of Magical Realism defined as "painting in a meticulously realistic style of fantastic images."
Plants, flowers, bugs, and birds often appear in DeCarlo's work, and she is constantly inspired by natural textures. Nearly always painting larger than life, DeCarlo zooms in on tiny details to boost the realism.
DeCarlo works mainly in oil paint on wood, and she occasionally experiments with spray paint, acrylic medium, and unusual paint application methods.
If you are interested in collecting a painting listed here, leave a message in the contact section for availability and pricing. If you would like to commission a piece, provide details of the artwork you are looking to have created uniquely for you!